About Andrew Fox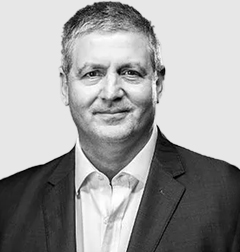 My ability to influence senior leaders, boards, and regulators and solve problems, whether navigating significant change or delivering technological advancements, I feel has characterised my career to date. This led me to serving as a key member of the RBWM REMCO, RBWM EXCO and HR EXCO. I moved on to lead an aggressive multi-year resourcing strategy , growing the compliance team from ~3000 to ~8500 so that they could meet the demands an increasingly stringent global regulatory environment.
I was the Group Head of Learning and Talent Development for HSBC. I joined HSBC in August 2008 as the Head of HR UK Bank. During this time, I have been able to see the Global Change initiatives be developed and deployed by HSBC and the significant positive impact on the culture and values of the business this has created.
Download My CV
TESTIMONIALS
"Andrew. Well done this morning. You were sharp and focused. You didn't miss the point, but didn't embarrass or generate defensiveness from anyone. You've done well to get this on the table and been courageous to see it through in the right way. Thanks again...."
"Andrew, I just read the official announcement about you and felt compelled to send you a note. Although we worked together for a relative short time, it was enough time to realize how exceptional you are as a leader and person. You took over a global operation involving hundreds of people and turned it on its head... "
"You have been a pleasure to work with, professional, highly resilient, tenacious and relentlessly focused on delivery and setting high standards. Thank you...."